Third of people considering tactical voting at general election to block Tories' hard Brexit, poll reveals
Exclusive: Backers of system say move could seriously derail Theresa May's landslide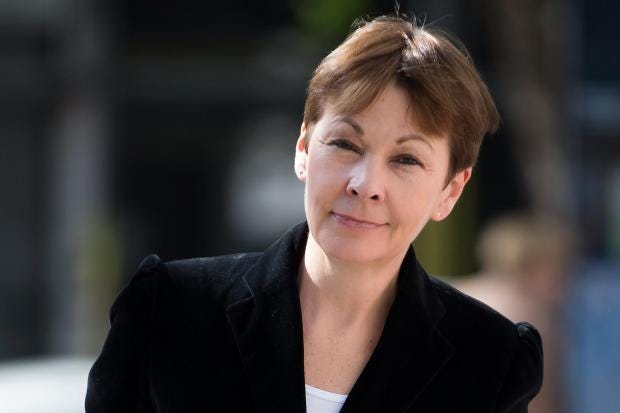 Overall, 30 per cent of people would consider voting for a different candidate to stop a hard Brexit. They include a majority (51 per cent) of 18-to-24-year-olds – a sign that a campaign to mobilise young people could pay dividends. But the over-45s are heavily against the idea.
Some 44 per cent of Liberal Democrat and 40 per cent of Labour supporters at the 2015 election might vote tactically to prevent a hard Brexit, ORB found. But only 19 per cent of Tory 2015 supporters might. Overall, 50 per cent say they would not consider doing so.
Some anxious Labour candidates who were MPs in the last Parliament now believe that tactical voting, or local pacts with the Greens and Liberal Democrats to ensure a single anti-Tory candidate, offer the best hope of saving their seats following Labour's crushing defeat on Thursday.
The Tories and Ukip won a projected 43 per cent share of the national vote between them, while Labour and the Lib Dems secured a total of 45 per cent. Despite that, the Tories' sweeping gains have put Ms May on course for a huge majority next month.
Caroline Lucas, the Greens' co-leader, said the local election results were a "wake-up call" for the progressive left. The party announced that it is standing aside in Oxford West and Abingdon to give the Lib Dems a clear run against the Tories, and has stood down in Labour-held Ealing Central and Acton. Although the Lib Dems will not contest the Brighton Pavilion seat being defended by Ms Lucas, party leader Tim Farron has rejected the Greens' call for a nationwide progressive alliance. Jeremy Corbyn has also said Labour will not be supporting such an alliance.
There are moves to encourage pro-Europeans to vote tactically. Tony Blair has urged people to vote for candidates prepared to keep an open mind on Brexit. Gina Miller, the businesswoman whose court action forced Ms May to win Parliament's support before starting exit talks, has raised £367,000  through crowdfunding to oppose "extreme Brexit" in "the biggest tactical voting effort in our history".
Open Britain, the successor to the Remain campaign which now urges a soft Brexit, has issued a list of 20 key seats where it opposes Brexit-supporting candidates and another 20 where it is backing opponents of hard Brexit.
A spokesperson for Open Britain said: "This poll shows that there is a real desire to prevent the Prime Minister from having a blank cheque to pursue hard Brexit in the next Parliament. Having absorbed Ukip, many will be very concerned about what this means for the direction of the Government. Recent outbursts by the Prime Minister make leaving with no deal more likely, which would be a disaster for our country. For those who want to campaign against hard Brexit, Open Britain is suggesting seats where their activity could make a critical difference."
Neal Lawson, chairman of the democratic left group Compass which has launched a campaign for a progressive alliance, said: "The local elections show the progressive vote is split and only mass tactical voting offers any hope of electoral success. This is what worked in 1997 when the Tory vote was squeezed. We have five weeks to fight the Tories, not each other."
When Tony Blair won his landslide 20 years ago, Labour and Liberal Democrat supporters voted tactically to end 18 years of Conservative rule. There was also an unofficial pact in which Labour and the Lib Dems made little effort in seats where the other party stood a chance of defeating the Tories.
A Lib Dem source said: "We would strongly welcome people voting tactically to prevent a hard Brexit, because that means voting Liberal Democrat. We are the only party opposing that hard Brexit. Jeremy Corbyn ordered his MPs through the voting lobbies to support the Conservatives' disastrous plans. So just as Lib Dem voters know we are the only party fighting to stay in the world's most lucrative market and to give people a say on the final deal, we need to explain to Labour voters that this time they need to lend us their votes to give them the strong opposition Britain needs."
ORB interviewed 2,006 adults across the UK on 3-4 May.
Re-posted from The Independent.